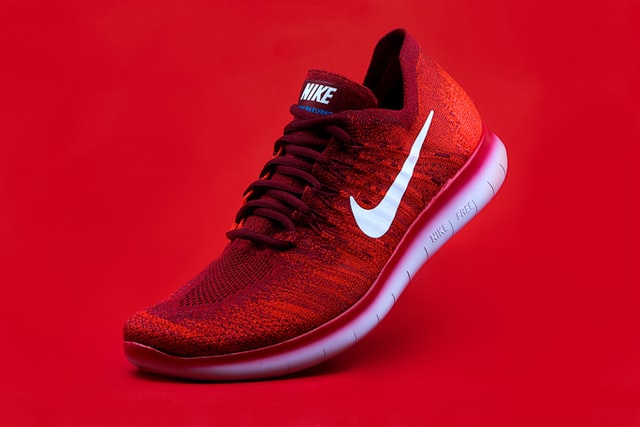 The fashion industry has witnessed thousands of trends and influences from celebrities and public figures. Yet the sneaker industry's status and popularity single-handedly enjoys is not a match for the rest. The craze has grown to the extent that special-edition sneakers are now manufactured by brands and collected by enthusiasts like pieces of art.
The Sneaker industry has already grown into a 79-billion-dollar industry, and the trend is far from declining. Amongst this lies a 10-billion-dollar share of the Sneaker resale industry that, on the one hand, is a source for the enthusiasts to enjoy pairs they cannot get their hands on fresh from the store. But there is another face to this coin. The limited-edition pairs have achieved the status of collectibles and are traded on the market for prices 5-6 times their original retail prices.
That seems like easy money, right? Not exactly. Getting your hands on a promising pair to earn a margin is difficult. When fresh pairs are about to go on sale, do not be surprised to find hundreds of people lined up outside the stores of brands like Adidas and Nike hours before the sale starts. The same goes for online sales, where one little glitch and a slightly weak connection can prevent you from grabbing those Air Jordans. However, web scraping and Sneaker bots can increase your success chances manifold, at least when it comes to online sales, and that is exactly what this article aims to explain.
What is the Sneaker Market?​
The sneaker market is a part of the footwear industry that emerged in the 1800s alongside the increase in popularity of lawn tennis. The simplest concept of sneakers was canvas glued to a rubber sole that was heaven for the feet while offering durability for marathons.
Over the years, the public's preference for these comfortable and straightforward pairs grew, and sneakers made their way from the sports grounds and marathons to streets and everyday use. It is this era of the late-mid 1900s when brands like Nike and Adidas were establishing themselves in the market.
Since then, the industry has grown to the market value of 79 billion dollars and is expected to cross the 100-billion-dollar mark by 2025.
How did this happen?​
The secret lies in the primary concept of brand creation that is vital for the survival of any business today. It turned out it was not so vital in the sneaker industry's early days of the sneaker industry, but nevertheless, those who worked on it are reaping its benefits till the present day.
Brands like Nike and Adidas decided to benefit from the fan-following of sports legends like Michael Jordan by developing products for these player-celebrities. Sneakers, in particular, were people's favorites with all the fancy designs and premium builds. The famous 'Air Jordans' are precisely the result of such a collaboration.
It was not long before sneaker manufacturers realized the potential for this marketing and started launching limited editions in association with almost every other buzzword on the internet, and the strategy has been successful ever since.
A normal sneaker by any brand might not be worth much after a few months of use, but these limited edition sneaker-heads are keen to collect and are willing to pay sizeable amounts even if the pair has changed multiple hands or feet in our case.
How valuable can a pair of shoes be?​
A shoe is a shoe, after all, right? Its primary objective is to protect people's feet from getting dirty. Apparently, it turns out that not all shoes are manufactured to fulfill this very destiny.
Limited editions offered by companies like Nike and Adidas are not just shoes with fancy designs and flashy colors. Rather they are often a symbol of association with something historic. For instance, the pair 'Musk be on Mars' by Caviar is a customized Nike Air Force 1 that contains a fragment from the Alpha Space Mission. This pair is currently on retail at $ 1,920, but this price is sure to go up once the product is sold out and the pairs become a 'collector's item' in the true sense of the word.
If you think how expensive a pair of sneakers can be, look at the Air Jordan 11 'Jeter' at $ 40,000, except that only 5 of these pairs were released on auction in 2017. So trying to get your hands on one now will surely cost you a fortune.
How do you make money with Sneakers?​
Consider this, and you happen to be one of the lucky guys who got his hands on the Air Jordan 11 'Jeter'. Try putting it for auction, and sneakerheads might even be willing to pay double the price for what you actually got them for. This is like any other collectors' item; you buy it, either keep it in your collection or sell it after a while. Prices for such items seldomly fall, so you are bound to make a profit if you choose to sell.
Are you thinking about getting your hands on a pair or two?​
This might sound simple that you have to buy a pair but with the immense demand in the market, when sneaker lovers are always on their toes to purchase the latest in the market, your chances of acquiring one a pretty thin. Not to forget, a significant portion of sales happen across online websites. So, you not only have to stay ahead of other people but also the tools and technology they may possibly be using as your competition.
Web Scraping has the solution you need!​
In case you are unfamiliar with it, web scraping is a technique that can be used to gather publicly unavailable information from a website by analyzing the data hidden deep between the thousands of lines of code. Since sales and auctions of all products, including sneakers, are online, web scraping can be of excellent use.
There are tons of techniques that web scraping experts apply to exact information from websites. A smart combination of these techniques can be used to create a suitable concoction in the form of an automated 'Sneaker Bot'. Sneaker Bot can be any program you have set up to consistently perform a particular task repeatedly until you find what you are looking for.
What does a Sneaker Bot precisely do?​
To begin with, web scraping involves stripping down a website's backend to segregate every single bit of information that it contains and using this information to develop insights that have practical value. A scraping sneaker bot essentially does the same thing.
When you set up a sneaker bot, you set up a program that continuously analyses the website for time-sensitive information. This can include details about the pricing, how many pairs are about to go available on sale, what is the floor bid if the sneaker is about to go out for auction, and much more.
All this information is deemed to be out in public anyway, but it is, in fact, the time advantage that enables you to make well-thought decisions ahead of others. This increases your chances of a successful purchase manifold.
How does a sneaker bot stand against a thousand sneakerheads?​
Sneaker Bots are designed to perform the same tasks as humans, and just they can perform them more efficiently and effectively.
A scraping sneaker bot can track the activity on a retailer's website. In this way, it is able to monitor the public interest in certain pairs that may or may not be available for sale yet. This, combined with the thousands of tips spread all over the internet, can contribute to your decision about investing a certain or not.
There are times when companies upload information about an upcoming product ahead of time. However, the page has just not been published yet and cannot be viewed publicly. Sneaker bots have the ability to uncover such web pages that reveal details about a product's specs and worth.
The sneaker resale market is a tricky place to find yourself in. Not every pair available for auction is worth your attention, and the answer to your confusion lies in the simple fact that price is simply a function of demand. Again, an analysis of the hot web pages and bidding details can aid you in formulating your strategy for your next purchase.
Conclusion​
Sneakers have surpassed being just a 'cool part of your outfit' and are more like artwork by a celebrated painter. They are a fascination for sneakerheads, but they are also a source of income for people trading them in sneaker resale markets.
The buzz around the sneaker world is expected to grow in the upcoming years, and scraping sneaker bots based on web scraping API can be your best companion on the journey to a beautiful collections.
Further reading​