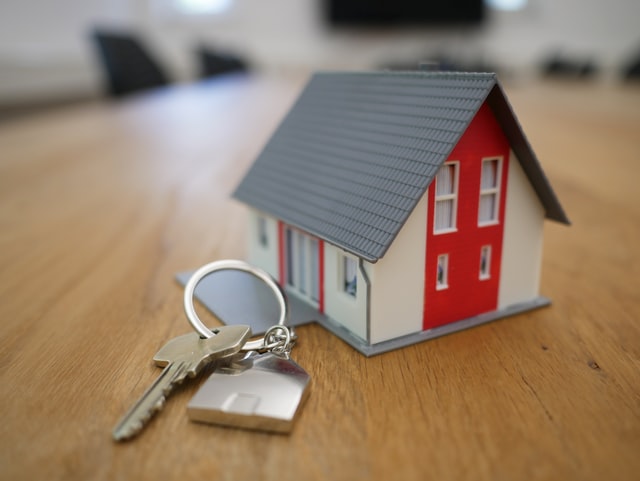 Real estate is deemed as one of the most promising businesses once you get the know-how of things in it. Real estate success depends greatly on long-term successful decisions. But how to get it right, well, the answer is Web scraping APIs.
Web scraping refers to the process of data extraction from websites using bots known as APIs. The Internet has all the information in the world and we can use it to maximum effect only if we have the needed information in an arranged and sought out manner. We can analyze this organized information/data against all the factors and make an informed decision. Web scraping does the exact same thing for us. APIs have work more simply by automating the web scraping and presenting the required information so effortlessly. Real estate agents just enter the details of real estate property in the web scraping software and make a winning decision by analyzing all the information presented by the web scraping software.
How Web Scraping Software work​
Web scraping software automatically loads and extracts data from various pages of websites based on your requirement. The software can be custom-built for a specific website or can be configured to work with any website. With just a click of the button, you can easily save the organized data available on the website to a file on your computer.
Web Scraping APIs in Real Estate​
he real estate industry is highly dependent on one ingredient which may help in the planning and structuring of the right real estate strategies. Data is what can help the real estate industry to excel keeping in view the challenges. With valuable data, the real estate agents can sell better to prospects, capture the right leads as well as catering to their exact needs. This is where web scraping comes into play. APIs find their use in transferring listing data of different properties from multiple listing services (MLS) to the agent's website. Web scraping APIs work magic for real estate agents by presenting all the valuable data in one place. The use of API helps indirectly linking your real estate or other websites to apps or other MLS software.
Links that are continuously updating and always active are possible by the use of APIs. Other uses include scraping data for real estate projects, helping to uplift your listings with fresh and distinctive data capable of converting a potential buyer to a real client. Web scraping software and web scraping using API in python are being used increasingly by real estate agents.
Benefits of Web Scraping API in Real Estate​
In the modern era of the internet and mobiles, the data-driven salesman is the king of the yard now. Just glancing at the database every now and then doesn't work now. Instead, you have to actively involve accurate and quality data in every step of your business process. Let's get to know some benefits of Web scraping APIs to get rid of your confusions.
1. Real-time Data Collection​
Organized, updated, and precise real estate listings have the ability to have multiple offers and may even get you an accepted offer within the span of a day. APIs also help the agents to manage the workload in buying season in that it spares them from the overwhelming work of collecting all necessary information for properties.
With a great web scraping API or software, you can have the latest up-to-date information data collected for you enabling you to deliver the best information to your potential buyers.
2. The latest data helps you keep up in an always varying millennial market​
The real estate boom during the last few decades has seen a lot of millennials making it to the real estate market, making sure that you're up to date with all the necessary information helps strengthen your trustworthiness as a real estate agent.
The new entrants and Millennials are a data-driven set of people. Most of them don't go for purchase unless they're satisfied with a large set of researched data backing up their decision and returning them the best value on their investment. They like being bombarded with a lot of data like neighborhood details such as neighbor's age, family nature, and lifestyle, crime rates, etc. or neighborhood's quality of life indicating no of restaurants, parks and green places, exercise paths, etc. before making any decisions.
These data points actually help in making an informed decision as well so the investors are justified in their demand and real estate agents present it via web scraping APIs. This data can paint a complete picture that caters to the emotional aspects and help users buy a complete lifestyle instead of a piece of land or property. Imagine an agent tasked with bringing such data. It'd definitely be far from an easy task. Using a web scraping API can even give your access to futuristic data points that aren't directly linked to the property, e.g. opening of a new park or gymnasium in the locality.
3. Helps you quote a competitive and reasonable price​
Pricing plays an important role in real estate. The sellers need to be aware and understand how different properties work and what are their market values. With the virtue of data scraping, they can offer the right homes for buyers as well as earn remarkable profits. Hence with web scraping, this is possible. This also facilitates sellers in order to find out the relevant information related to the houses for instance which houses are more in demand, which pricing range is more ideal, and what features buyers are looking for while investing in a property.
4. Helps you stay competitive​
In the age of relentless competition, you can have an edge over your competitors by getting access to relevant, organized, and precise data for the investors. By scraping useful data that competitors might not have even considered as vital for making an informed decision, you can have a clear edge on your competitors. Especially in a field like real estate, the trust of your client greatly impacts your business outcomes.
With web scraping, you can easily search through all the relevant information that is trending on the internet, what things attract buyers, what makes them click a post, what videos are they interested to watch, what do they want to know from real estate agents and so on. When you can successfully command all that information, it becomes much easier to tap your leads and achieve your targets.
5. Saves a lot of time​
Managing data from various projects in a manual way consumes a lot of our precious time. The utilization of the automated APIs that can run commands to scrape every 60 seconds helps you cut off the extra time prior used in gathering data manually. You can give that time to more valuable aspects of your job.
6. Mistake-free data​
Adding to the list of benefits of using an API is the confidence that you are getting data directly as it is updated. The inclusion of web scraping APIs essentially excludes the probability of a human error during data collection getting and transference from your database to your own or 3rd party software. This saves you from the problems faced after pitching incorrect information during a property deal. It also helps in gaining the trust and confidence of your investors.
7. Helps you maintain a good brand image​
With the competition in the market getting tougher day by day and the number of competitors tackling other brands, it is now very common for brands to experience bad reviews unknowingly. There could be multiple reasons for it, mainly to disregard the reputation of another agency and many other reasons. Despite such actions, bad reviews can also cause your buyers to step back before even they get to know you properly which can be a loss in terms of business and reputation. Hence web scraping also helps you to avoid such scenarios. With the virtue of web scraping, you can also scrape through all the reviews written about your brand before they can even cause you any damage. This evaluation on regular basis can also help in maintaining a good image for your brand.
Skipping a Web scraping API may cause problems​
As mentioned that there are numerous advantages of web scraping APIs, so someone skipping the use of web scraping APIs in real estate can face quite a lot of problems as well. Some of them are mentioned as follows:
Without web scraping, you can never have access to all the relevant information that attracts buyers and makes them take property buying decisions.
To stay in a business, it is very important to keep track of your competitors. Web scraping helps you in this regard as well. You won't be able to sell better if you aren't aware of your competitors.
What makes you better and different from others is the way you engage your customers. If you are not maintaining an effective relationship with the real estate market or even if you are not aware of what your buyers are looking for, it becomes quite difficult to stay in the competition and to grow with your desired selling strategies. Web scraping can help extract all relevant information such as the needs of buyers in the current era, market updates, and much more. Missing these pieces of information can seriously let down real estate businesses.
Although the real estate market is growing and changing rapidly, with tools such as web scraping, it becomes much easier to find the desired data that matters and it is even most important for survival in the market. Since there are numerous benefits of web scraping, it is also a tedious job that needs to be automated in order to increase its efficiency. Apart from this, the online world is more restricted due to the rise in cyber-attacks data has become an expensive risk for many brands.
So to resolve this issue, many proxy servers available in the market can help to conduct secure web scraping activities. A proxy server is an automated solution that ensures that your scraping of data can happen from any place without any identity or risks attached. You can now collect data or scrape any amount of information without revealing your identity and only receiving safe information in return. Your real estate business is more likely to grow when you have such solutions at your hand.
In summation, there are many different web scraping tools available. However, no other web scraping tools are as complete, easy to use, and affordable as ScrapingAnt web scraping API. So, for more information or to start collecting useful data for your research right now, visit ScrapingAnt website or contact ScrapingAnt today.
It only takes a few minutes to sign up, but the unique functionality of ScrapingAnt will save you hours of work while also providing worldwide actionable data.