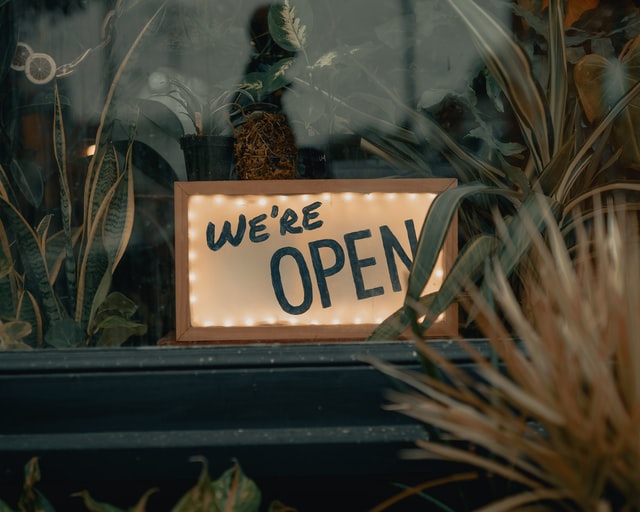 We all want our business to succeed. If you are in the hospitality business, you want to hit your targets and surpass them. You want to beat your competitors through anything that will keep you on top or still running. You can achieve this in so many different ways. Lately, and the most modern method of placing your hospitality business upfront is through web scraping.
What is web scraping, you ask? Let us see:
What is Web Scraping?​
Web scraping is an automated process of mining data from specific websites. Examples of data extracted are search engines, e-commerce websites, etc. These tools mine this data and change it into a readable format. It stores the information to be used later.
Is web Scraping Legal?​
You might be wondering, 'Is that even legal?' Well, yes and no. the only data that you can scrape is one that has been made public. To explain this further, a site that requires login information is a private site, and therefore, you are not allowed to scrape its data.
Websites prevent scraping because the tools used at times slow down the site.
Where you can Get Web Scraping Services​
For you to be able to extract data from a website, you need proxies. Proxies are a necessity for effective web scarping. Proxies assist you in bypassing the security systems that websites have put up.
How do you get proxies?​
You can get free proxies from certain service providers. However, these proxies may not be of high quality as the paid ones. The reason is that people saturate them. They are also slow, and security is not a guarantee.
About that, you could opt for web scraping API. It usually has several proxies paid for but is of high quality and will be helpful for your web scraping services.
What Hospitality Data can be Web Scraped?​
There is a lot of information collected from companies that have a website. You can scrap this information, analyze it and use it to better your hospitality business.
Below are examples of information you can extract from sites:
Basic information such as name, address, city, country, etc.
For example, the industry category, e.g., is a hotel, a restaurant, a travel agency, etc.
The types of facilities in the hotel or room types and occupancies
The rates and review that clients have left behind
Personal information such as the number and email of the contact person
Information on packages, itineraries, for travel from booking websites
The pricing of the activities and services offered by a hotel
Offers, discounts, and promotions that are available or that will be available during certain times of the year
The methods of payment accepted
Photos taken and used on the website
Things that have been made public on the website can be mined and used for various purposes. You can get the above information from individual websites of the hospitality company. You can also obtain data from multiple blogs and booking sites.
Holding much information concerning your competitors will keep you competitive. You should follow up on trends. Ensure you have as much data as you can. The more the data, the more the completion.
Uses of Web Scraping in Hospitality​
If you use web scraping wisely, it can be instrumental. The information you get will improve your hotel or agency and help you reach a bigger market.
The following are some of the ways you can use web scraping for your hospitality business:
Business Leads​
Web scraping will help you get more leads on your hospitality business. You will get information about potential customers. All you do is identify some of the features required, e.g., location, occupation, etc. The scraper will use that information to scrap data from specific websites.
Understanding the Customer​
To capture your target market, you need to understand your customers' needs. Web scraping will help you understand what the customer wants through their reviews. This way, you can give the customer what they want. You can improve on services offered, create products that are asked for and do away with your weaknesses.
Scraping Prices​
Price scarping is essential to your hospitality business because it keeps you up to date on every part of the industry. Your prices will flow with the market, you will comprehend market forces, and you can change your pricing to attract more customers.
Generating a Data Warehouse​
You can store the information you scraped, e.g., images, pricing, reviews, etc. When the information is analyzed and stored, you can use it as per your needs.
Identify Spam Reviews​
Reviews left by clients are critical. A good percentage of consumers trust online reviews. They will judge your services with those reviews. Even so, several fake reviews could mislead a consumer. With web scraping services, you can identify these spammers and block them.
Help in Observing Competition​
Apart from knowing your customers' needs, you need to know what strategies your competitors are putting in place to avoid shelving. Use their reviews to improve your services and their weaknesses to draw their share of the market.
Search Engine Optimization​
Use web scraping to get keywords from the search engines of your competitors. Search engine optimization is essential to your hospitality business. It helps when a consumer is looking for something online. Your website shows among the first results.
Improve on Target Ads​
Web extraction service tracks both reviews and the people behind the thoughts. You can mine information about the reviewer, such as their age, location, occupation, and even gender. With this kind of information, you can analyze the audience and know them better. The knowledge will help you create adverts that attract them and suit them best.
The five Benefits of Web Scraping in Hospitality​
1. Smart Business​
The data scraped can help you make better decisions for your business. Which is by scraping two kinds of data
Internal data​
This data is scraped from sales, marketing, human resource, and other relatable departments. When analyzed, this information can assist you in making better decisions and deciding on the incomes and profit.
External data​
External data is information collected that is not within the hospitality business. It involves customers, competitors, etc. It is helping you improve your market efforts and reflect on where you should improve.
2. Quality Control​
Web scraping is also valuable for mining information about your hospitality business. You can do this by structuring the information that is already gathered about your business. It is like a mini self-audit.
When you web scrape your website, analyze it like you would another person's business or even your competitor. Check the sales, the marketing strategies, the finances, check customers' reviews and feedback on services and offers provided. Take the positives and put them on a stronghold. If there are negatives or constructive criticism, work on them to improve on your weaknesses.
3. Analyzing your Competitors​
Analyzing your customers is a very critical element for your business. It is what keeps you aware of the trend and also what keeps you up to date.
The factors below are what you can monitor your competitor with using web scraping:
SEO strategy - With web scraping, you can identify keywords your competitors are using. It will allow you to find the right keywords and backlinks. Such information could place you on the first page of search results.
Price Strategy - Web scraping helps you stay informed on the fluctuation of prices with time. Knowing your competitors' pricing, how frequently they change their prices will push you one step ahead of them.
Trends Strategy - Web scraping will help you collect data on what is going on and around the hospitality industry. It will enable you to come up with strategies on how to be competitive.
4. Project Effective Marketing Strategies​
When you extract data from customer reviews on social media or competitor or comparison websites, you learn about the customers' feelings and views towards a particular service or product. With these data, you can strategize on reaching customers' needs and even improving on your ads.
5. Foresee Performance in a Certain Season​
Using web scraping, you can predict how much traffic will be during a particular time, e.g., during the holidays or summer when people go on vacations. Thus, assisting you in giving discounts and offers will help you raise your prices without losing customers. In addition, you will be able to distribute resources evenly. You will also be able to update your marketing strategy.
Conclusion​
In conclusion, Web scraping is essential. However, it would be best if you were careful when extracting data. It should be in a legal way that is observing every ethical rule.
If you go the legal way, maximize on it. Get as much information as you can on your customers and your competitors. Use that data to grow your market, reach new targets, and work on your weaknesses.
Web scraping is affordable, easy to use, and of many benefits. Remember, you can look for companies that offer these services. You can get free web scraping services or pay for web scraping API.